So you're thinking of closing your account?
As a valued customer, we will be sad to see you go!
Did you know you have some options?
Keep your account open with NO ongoing fees


When there is no balance owing on the account it can remain active and you be charged nothing until you are ready to make another purchase.




Deactivate your account
You can deactivate your account at any time.


If you still have a balance owing, your repayments will run as normal as per the set schedule.




If you have no balance owing, you won't be charged anything and will not be able to use the account until you are ready.
A few notes, if you do choose to close:
You must have a $0 balance before you can close your account.

If you need to make a payment you can do so through your app or using BPAY*
*Please note: To make an additional payment via BPAY, you will need the Zip Biller Code: 228551 and your BPAY reference number. You can find this in your Zip app. Please allow up to 3-5 business days for BPAY payments to be reflected on your account.
Close your account via the Zip app now
Tap here if you are on your mobile device (Please note: this link will not work on a web browser)
If you are unable to access the real-time method to close your account in your Zip app, you can submit a request form to our team to review here.
Once in the Zip app, you will need to:

Tap the profile in the top right corner:




Tap 'Manage Zip Pay/Money account':



Tap 'Close account':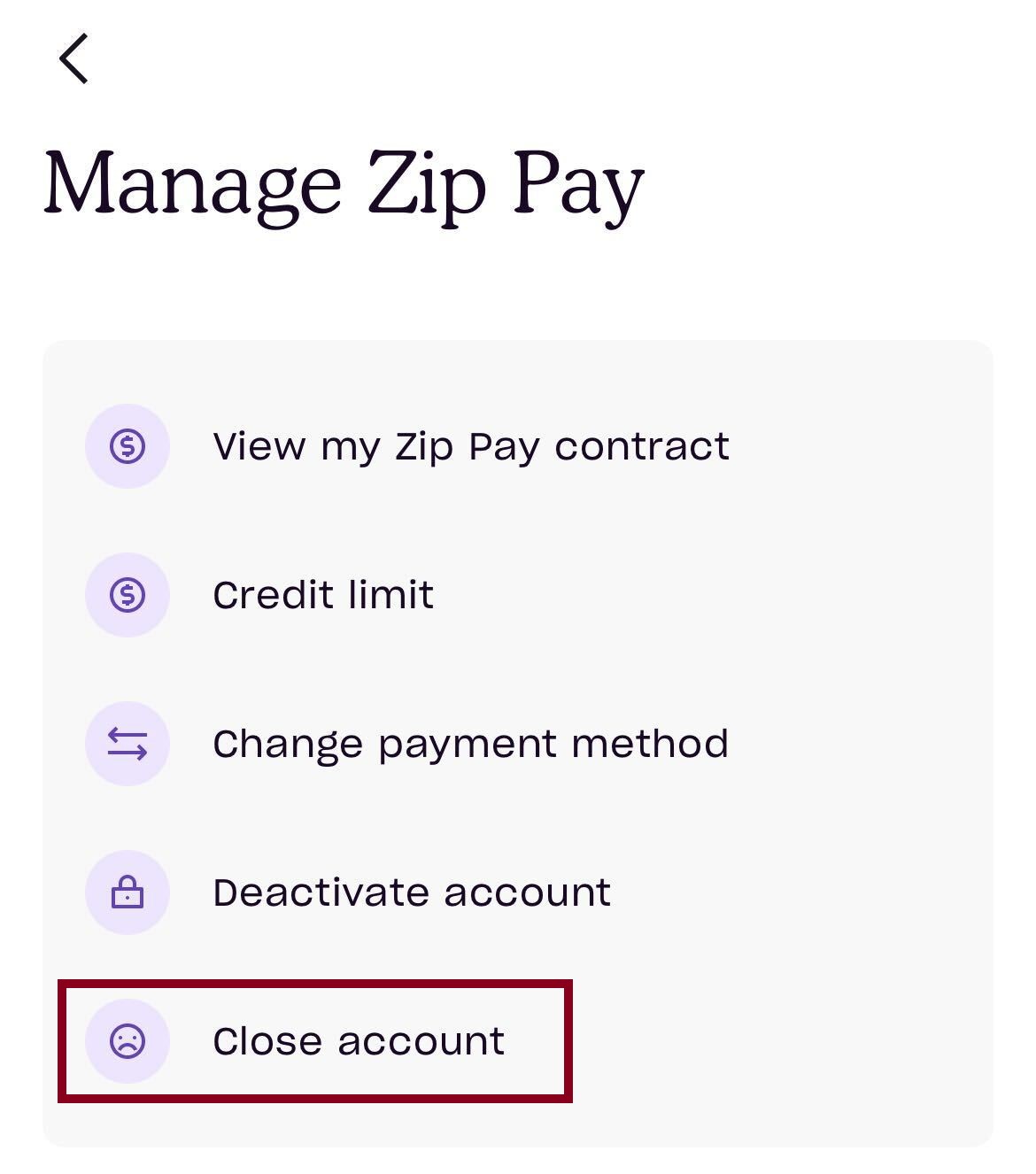 If you cannot see the option to close, please update your Zip app to the latest version through your app store.