Update your account settings in the Zip Dashboard!
Explore the new 'Account' tab in the Settings section of your Merchant Dashboard to submit account changes including:
Settlement bank details
Add new branches or franchise stores

 

Change of ownership

Change of ABN

Update director details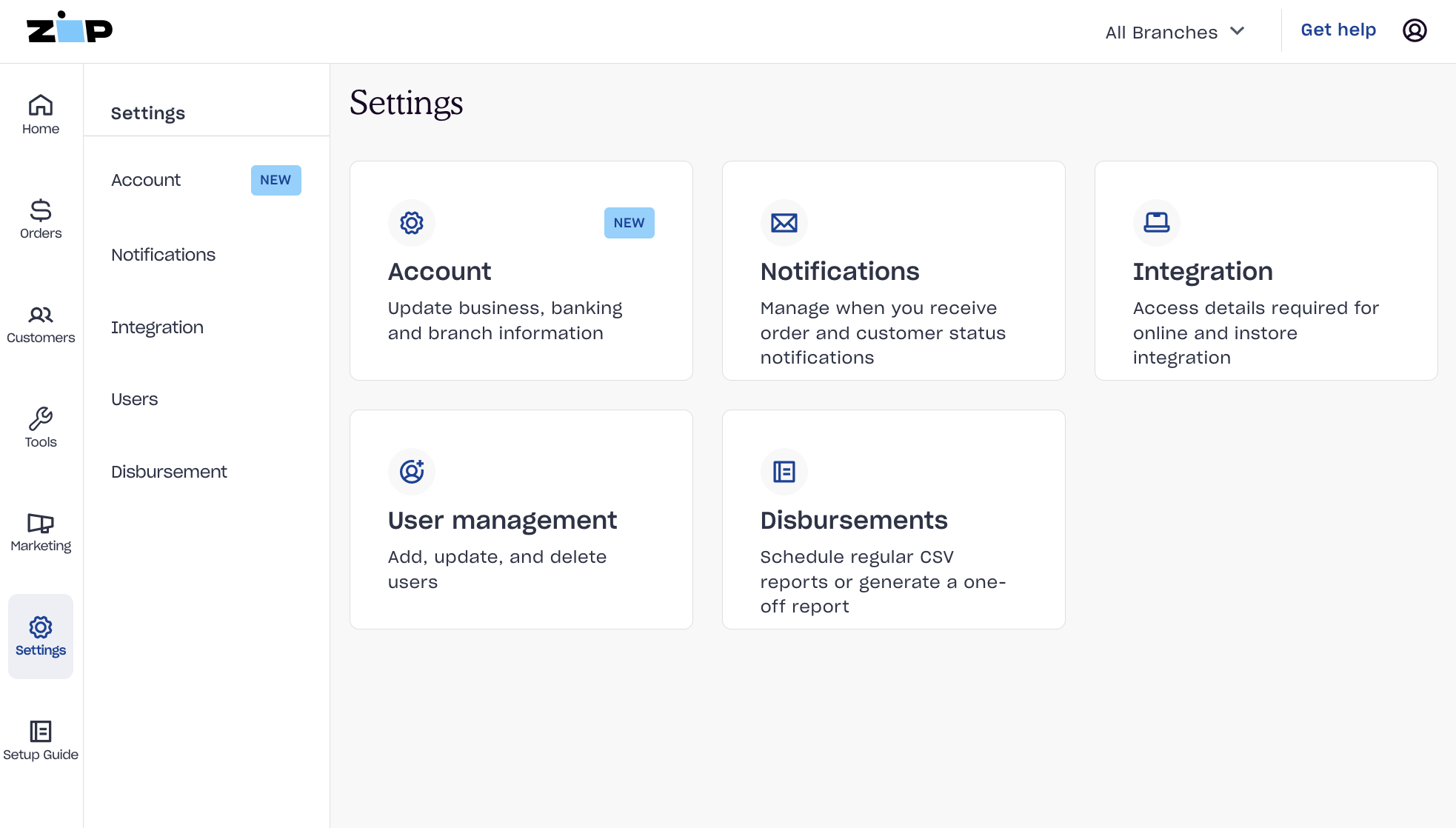 Follow up on customer applications
You can now send a customer a reminder of a pending application for Zip.
Click on the actions tab of the order and click 'Remind Customer'.
Please note this can only be sent once every 24 hours.