You can access integration details for your in-store POS or ecommerce platforms via the Zip Dashboard.
Login to your Zip Dashboard
Click 'Settings'>'Integration'
Your integration details are displayed here: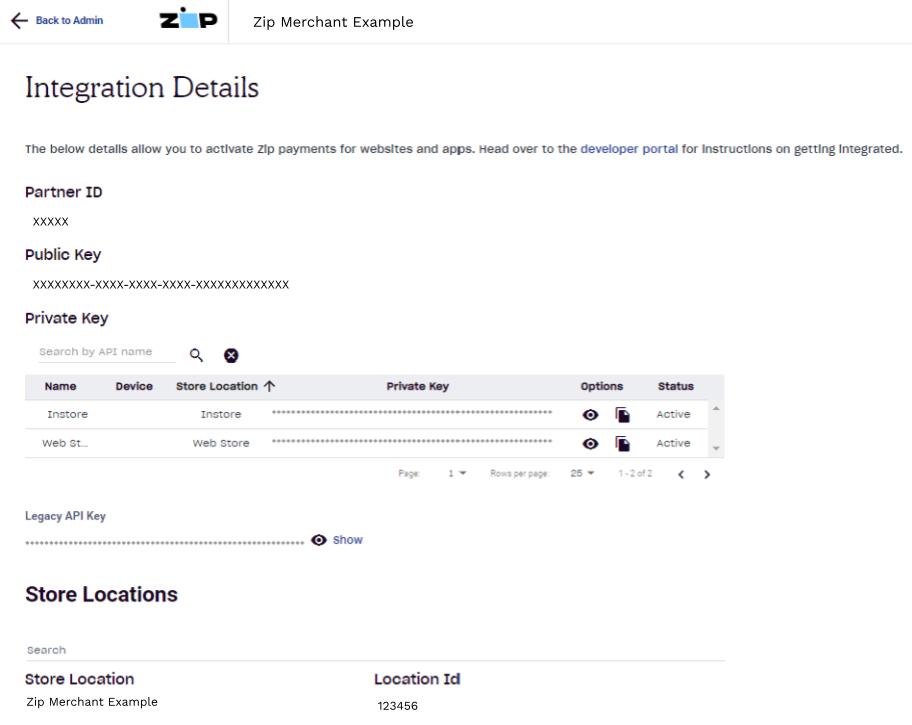 Please note, you will need to have "Admin" level access to view these details.
For assistance with integrating Zip into your system, please contact your web developer and/or POS provider.
For more information about integration and to view helpful step-by-step guides, click here.
Please note, if you are unable to view the Integration' tab, this means that you do not have the level of access required. You'll need to contact your business' Admin User to discuss increasing your access.