Why was my Apple online order declined?
There are a few reasons why your order with Apple using a Single-Use Card was declined:
There are insufficient funds available on your card. Apple will only attempt to run the payment when your item is being delivered. Therefore, if there are no available funds greater than the order value in your account during this time, the transaction will decline. To complete the order, you will need to ensure your account has sufficient funds.

Multiple items in one order. If you have placed an Apple order using your Single-Use Card that contains multiple items with different shipping/delivery dates, this transaction will decline.

Single-Use Cards do not support Apple orders with multiple items that ship on different days.
How can I make a successful Apple store online order with multiple items?
You will need to generate a subscription card with Apple. There are a few ways to do this:
Head to the Apple store on the 'Shop' page of the Zip app

When ready to checkout, select the 'Pay with Zip' button

Generate an Apple store card and enter the card details into the checkout card form

Complete the checkout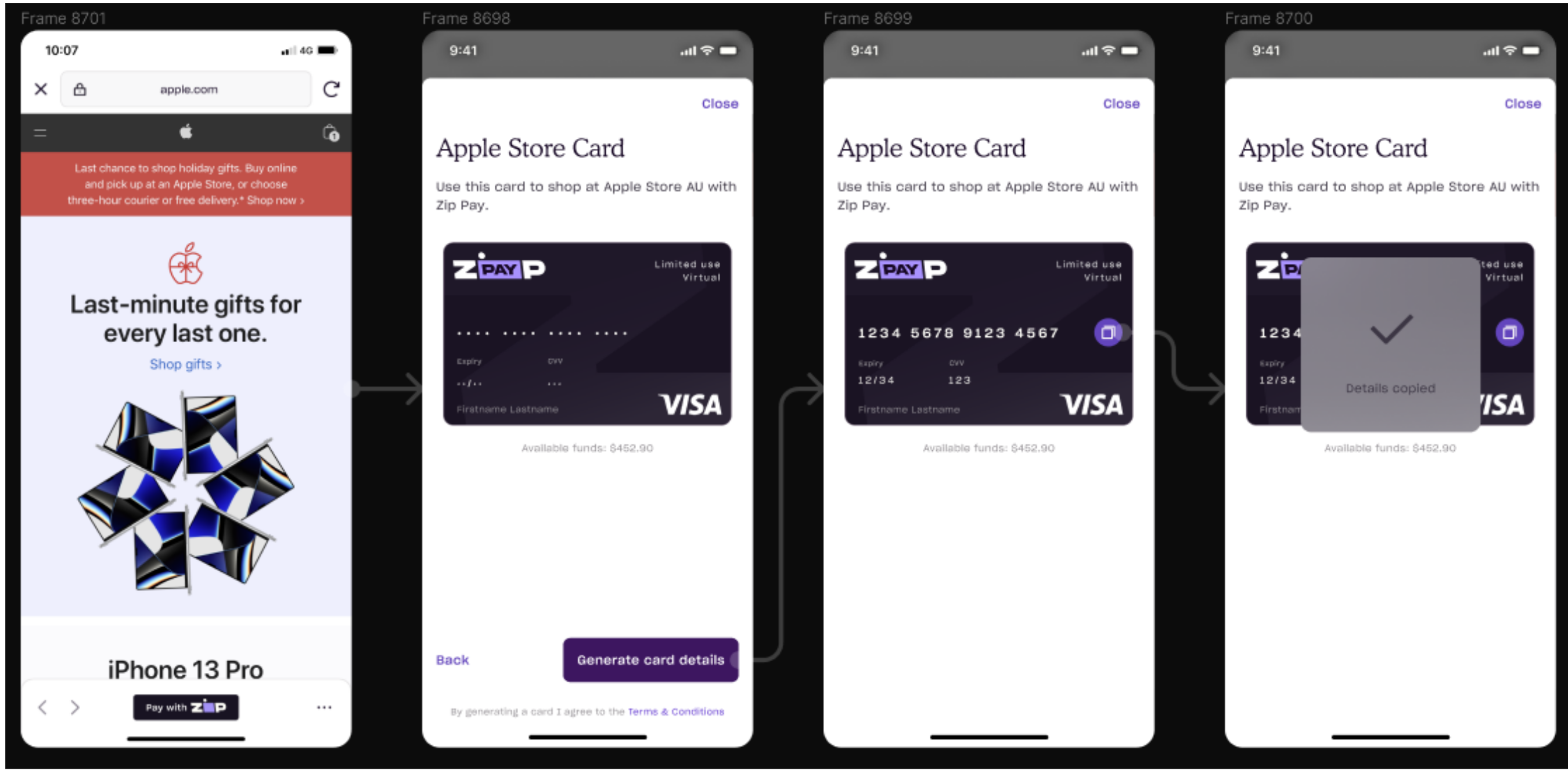 OR
Navigate your way in the Zip app:
Select "Pay a Subscription" on the home screen.

Select Apple store

Then click "Generate card details"

Copy the card details (located on the card) and proceed to select "View site"

Place your order and enter SUC details on the payment page.

Process order successfully.
IMPORTANT: The Apple store card is only available to Zip Pay customers.