You can switch off instalments on an individual purchase through the Zip app.
To switch off an individual order:
Clicking on the individual order in your 'Upcoming Repayments', (as shown in the example below).
Select 'Cancel Instalment plan'.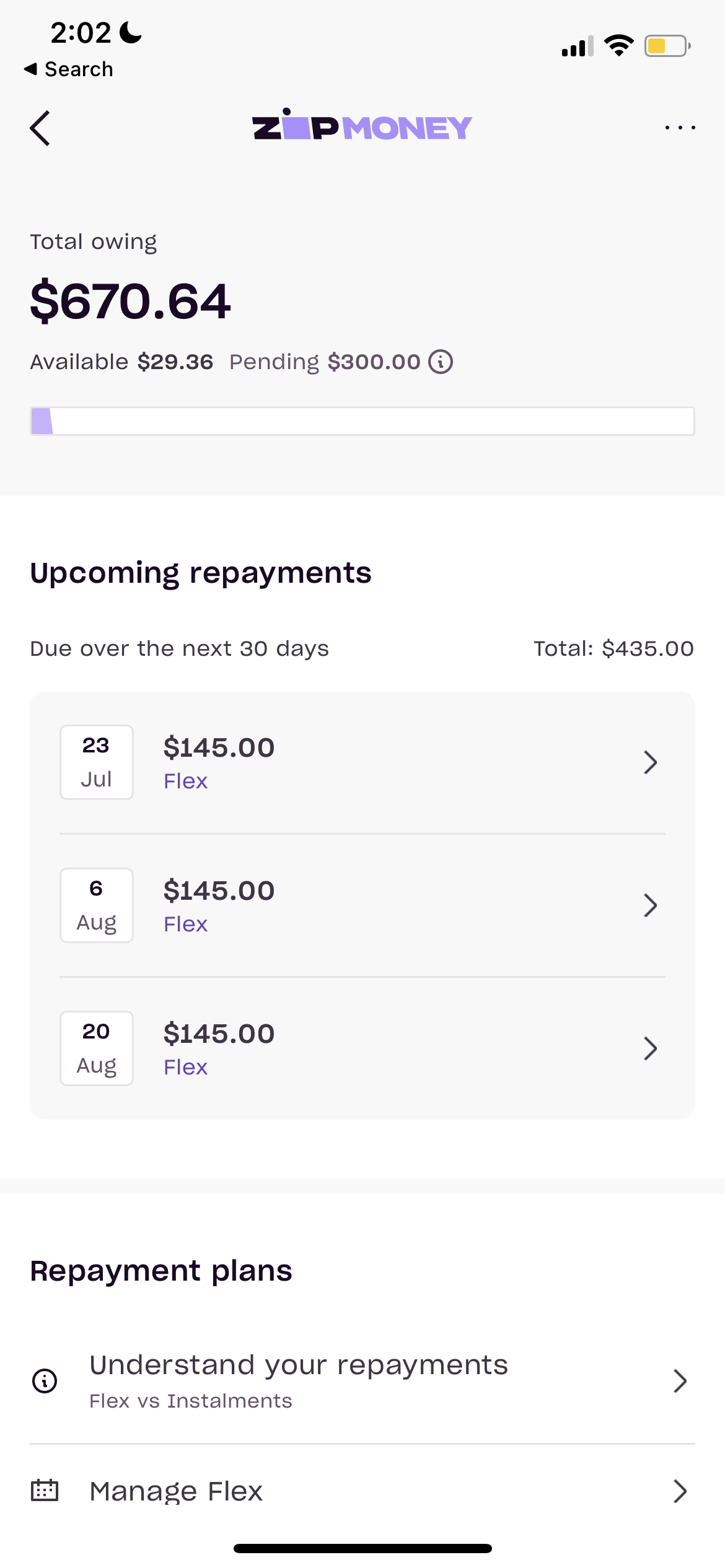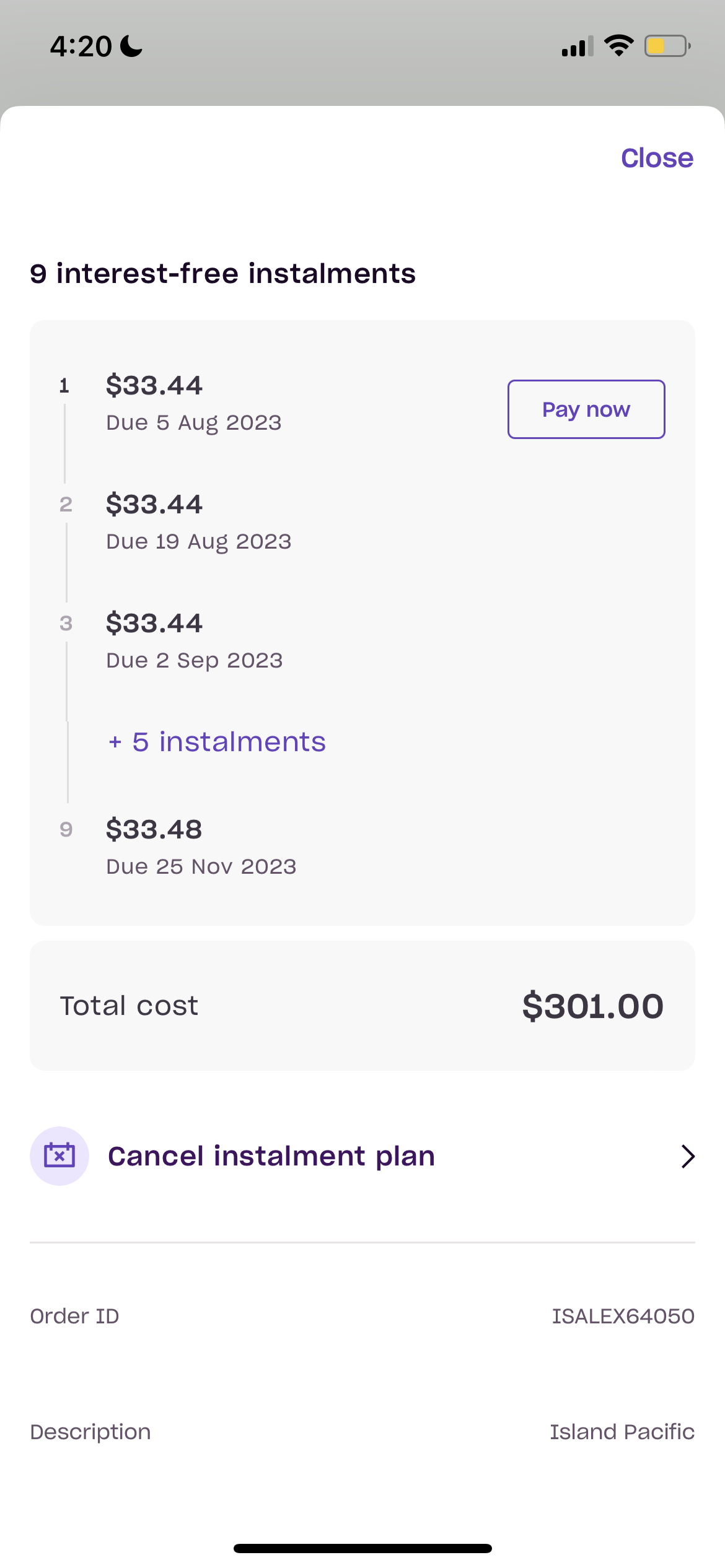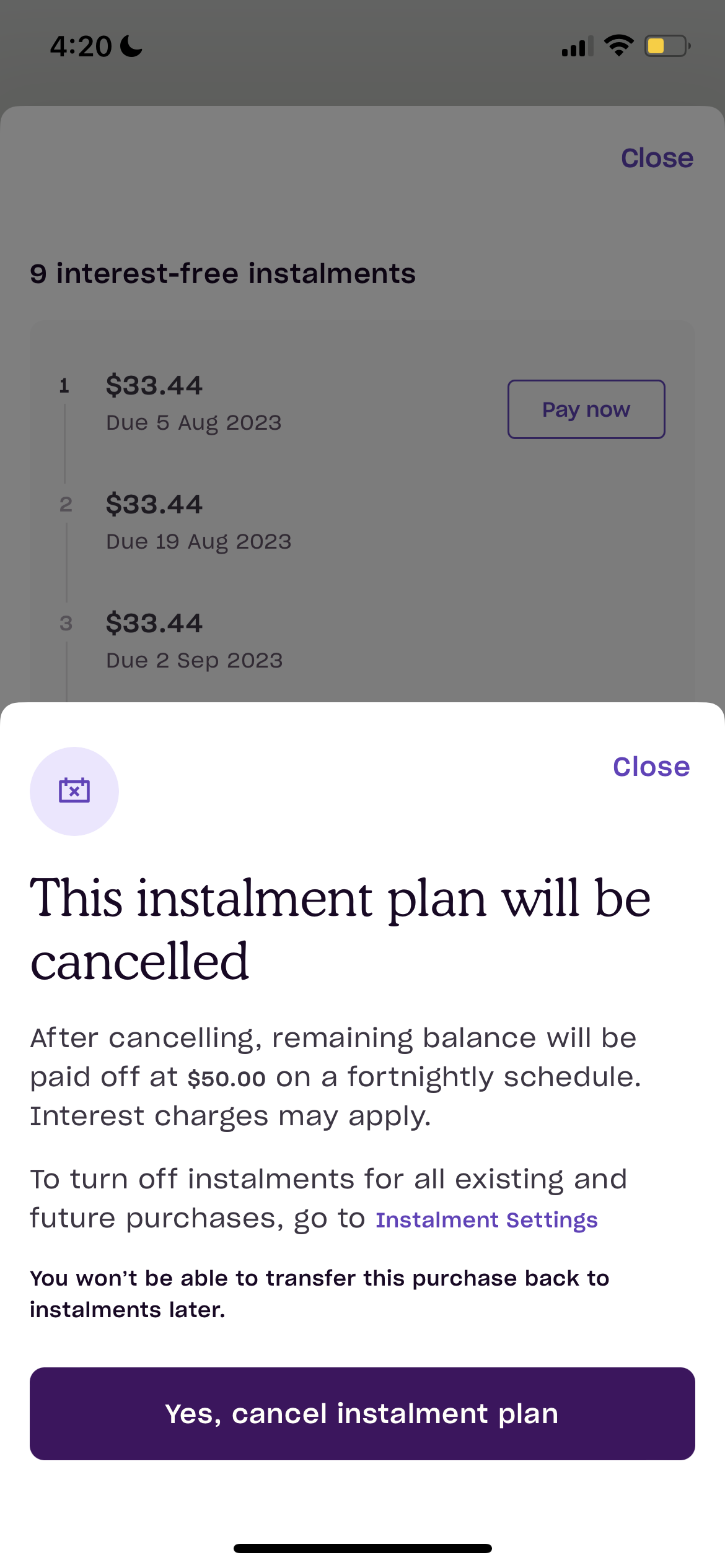 To switch off instalments for your Zip account:
Select 'Profile' icon in the top right of the Home Screen
Tap 'Manage Zip Money account'.
Tap 'Change Instalment settings'.
Tap on the 'Disable Instalments' toggle.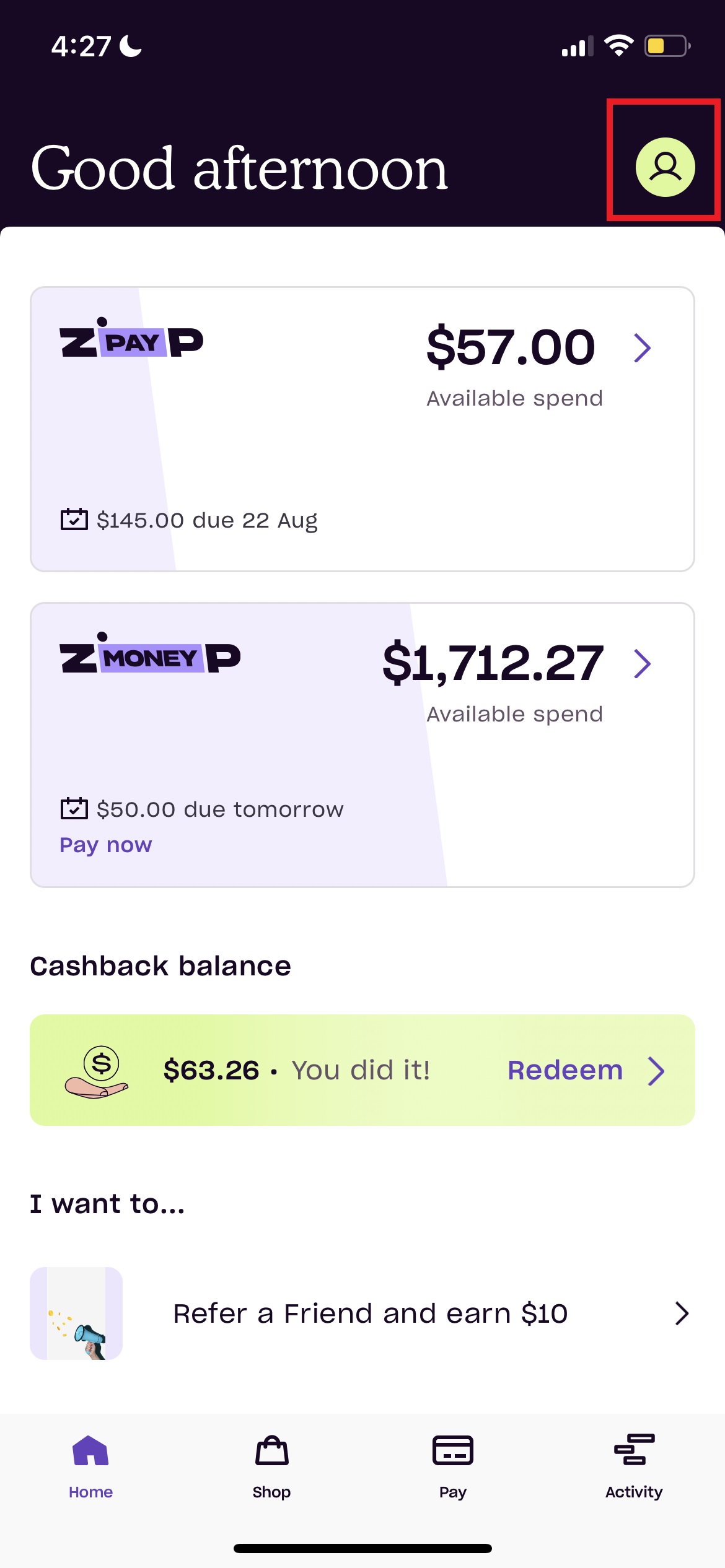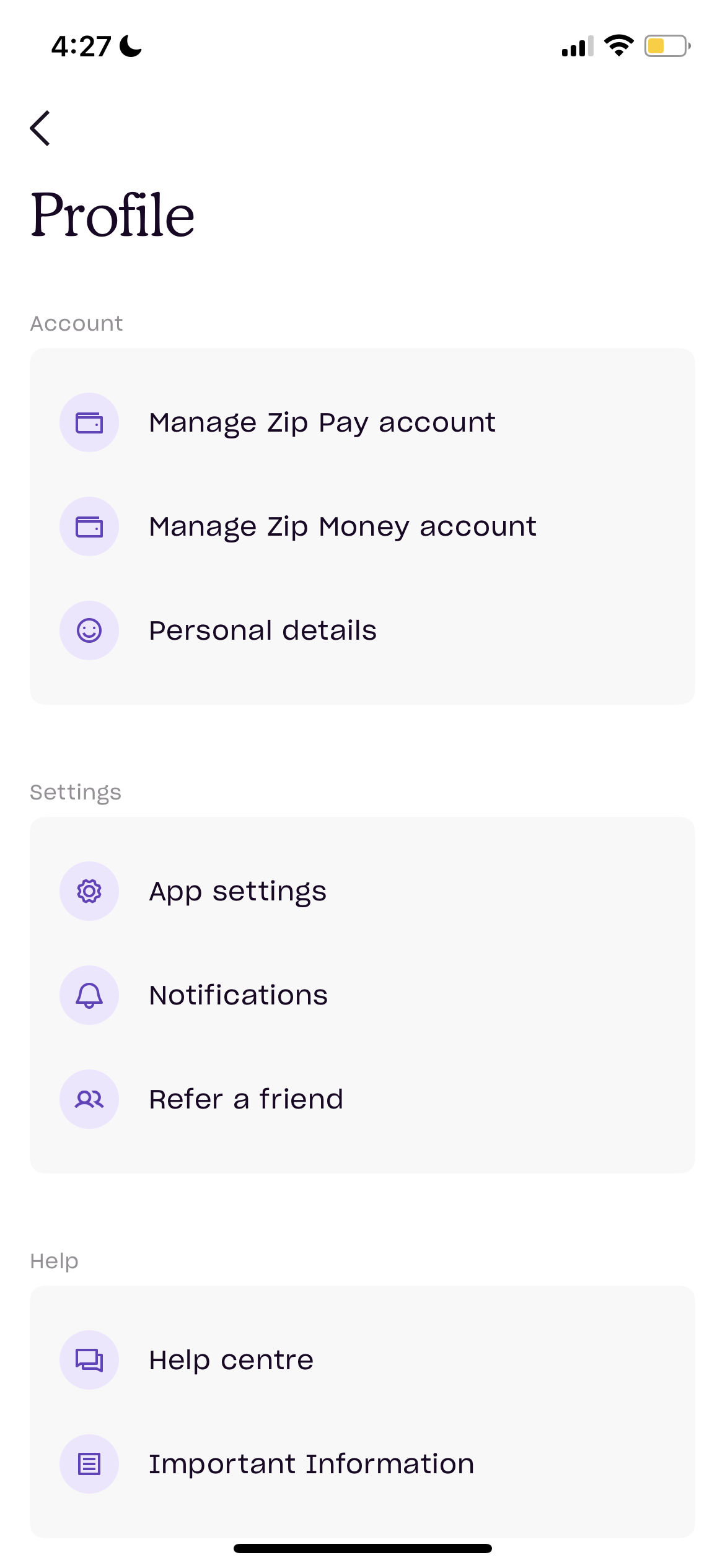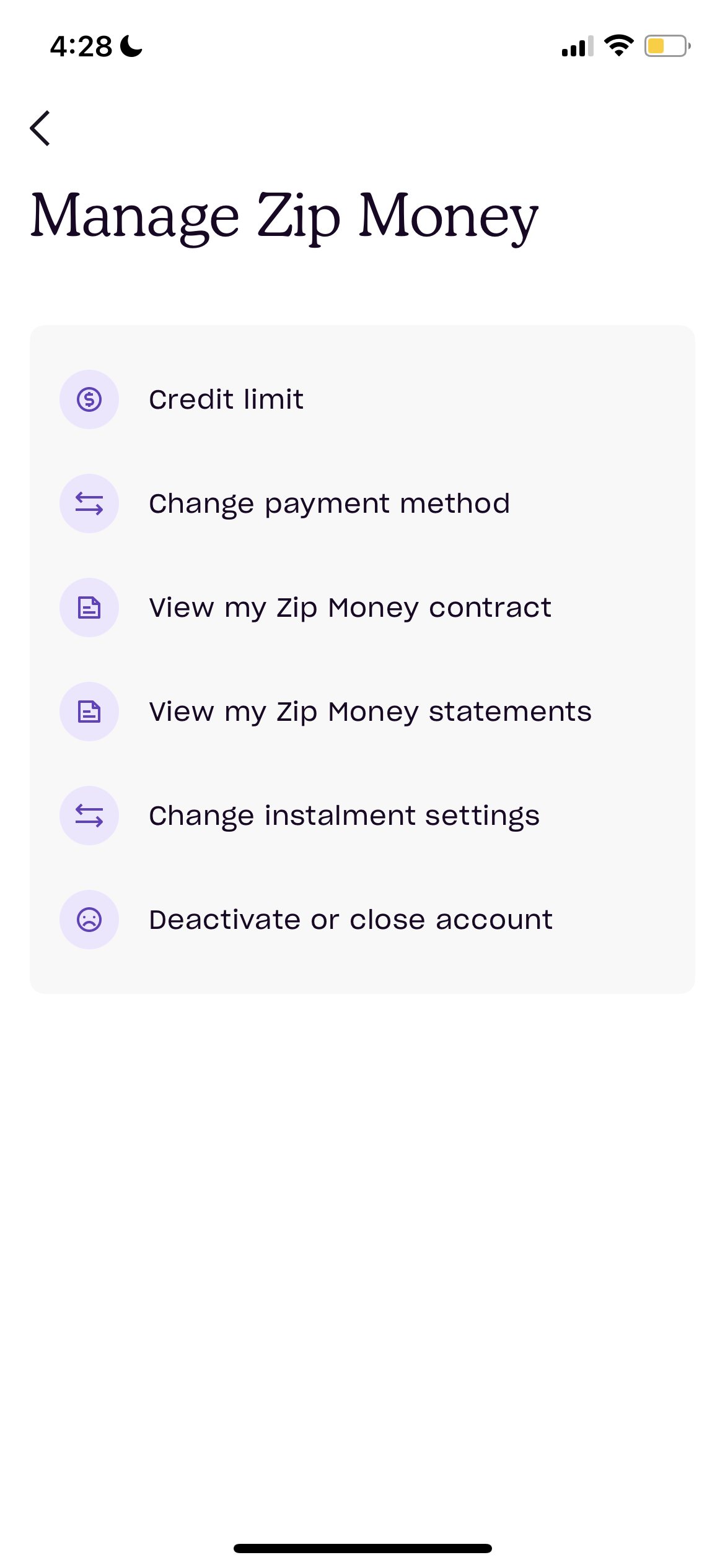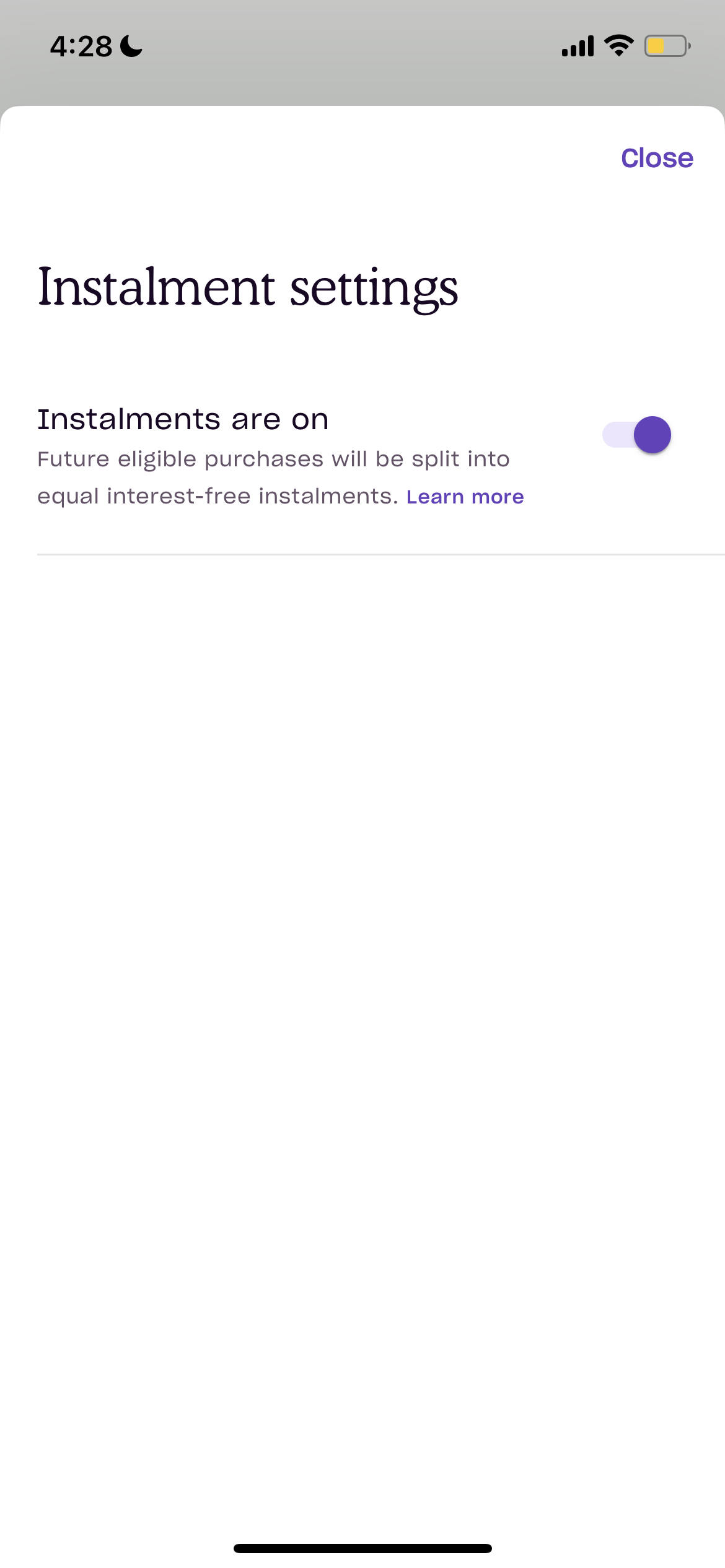 Doing so will cancel all existing instalments, and stop any future transactions from automatically being split into equal instalments. The account balance can then be repaid at your own pace, at the contractual monthly minimum repayment, as stated in your account statement.
Note: Paying only the minimum monthly repayment will generally not repay a purchase within the applicable interest-free period.