Zip subscriptions can be accessed within the Zip app.
This feature is only available for Zip Pay users.
To get started, sign in to your Zip Pay account, tap "Home" and select "Pay Subscriptions"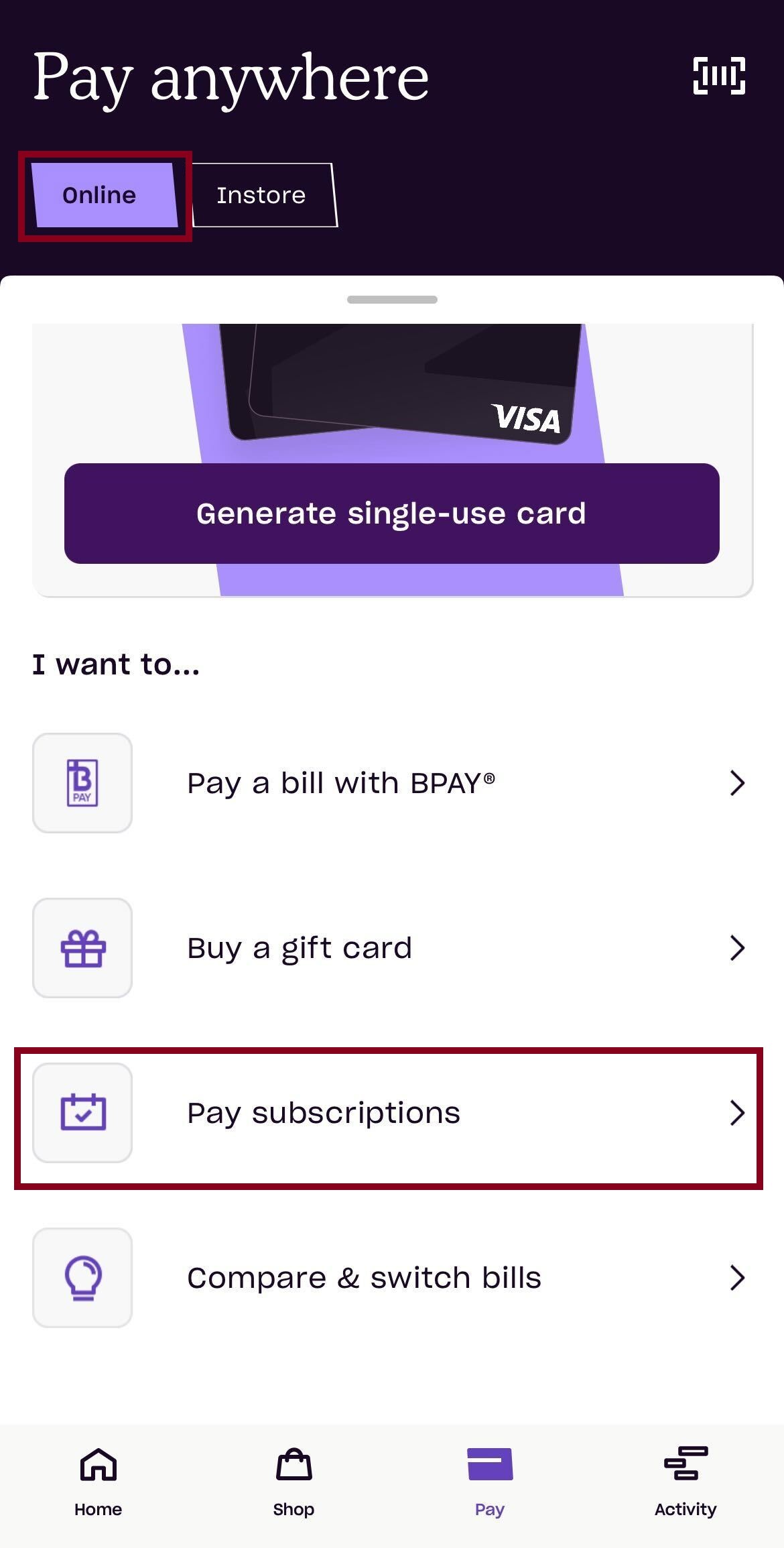 From there, you will be able to generate a Zip subscription card, copy the card details and add it to your desired subscription service.
Looking to pay for more than one subscription service?
You can do so with ease, however, you will need to generate a new Zip card, simply follow the steps outlined above and select the subscription service you would like to add the details to.
All your subscriptions will be included in your current repayment schedule, don't worry about the monthly timings of your different subscription payments. As long as you have sufficient funds in your Zip account they'll always be covered.