You can shop online anywhere using Zip but if a merchant does not offer Zip as a payment method at checkout, this means that you will need to use a Single Use Card.
You can generate a Single Use Card through the 'Pay' tab of your Zip app and enter these details manually at checkout instead of your personal card details (see below):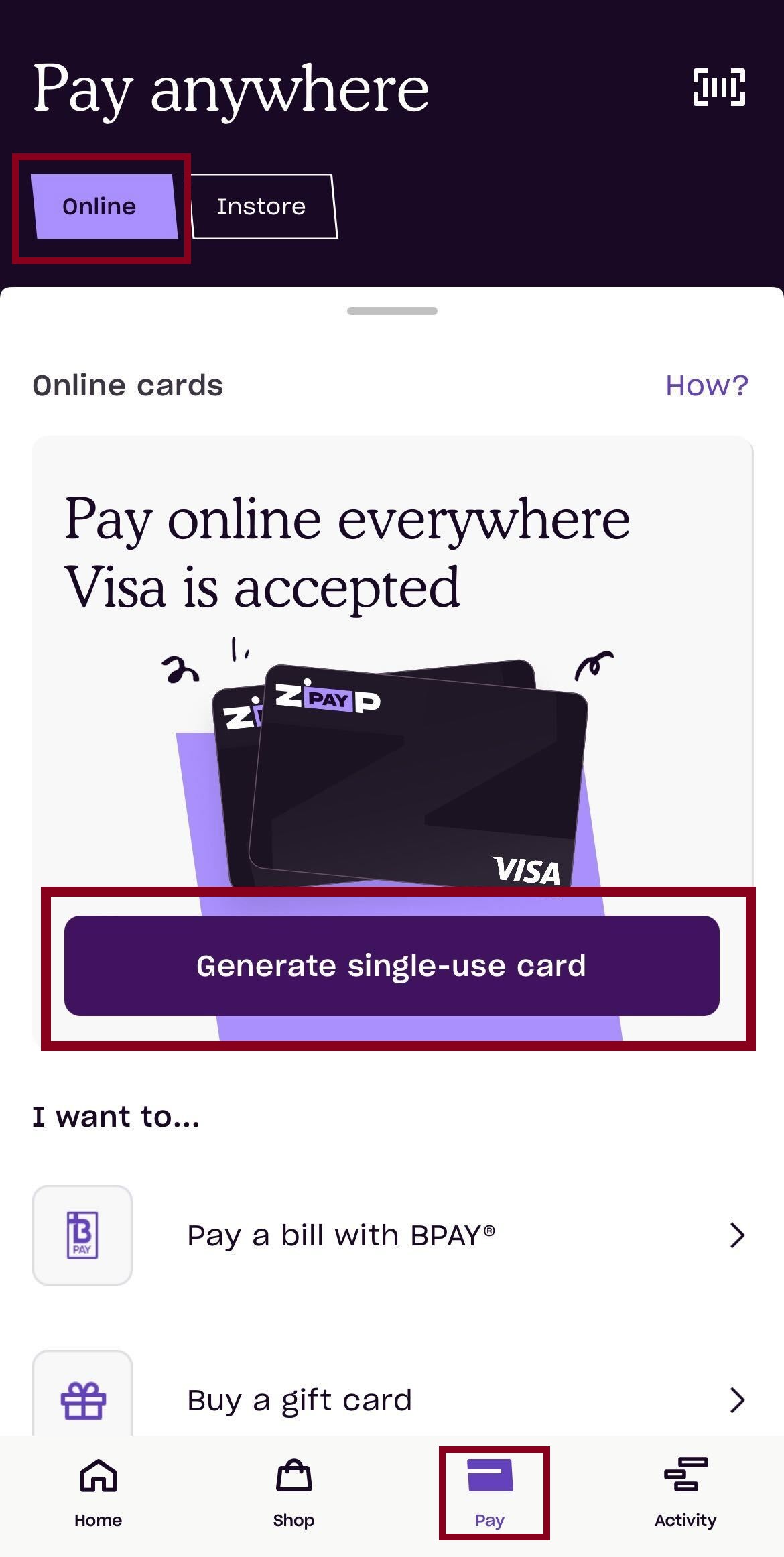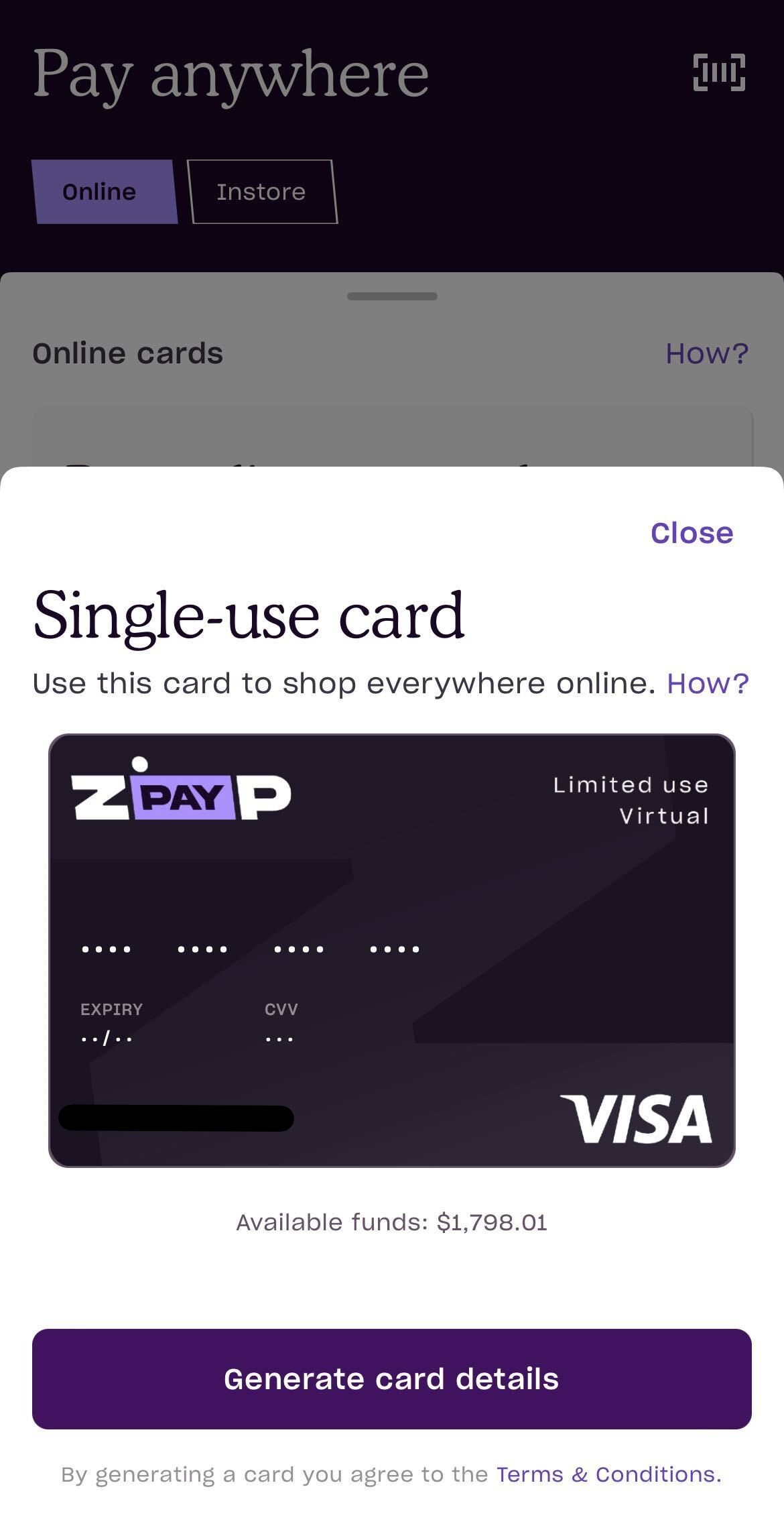 To use a Single Use card through the Zip app 'Shop' tab:
Open the Zip app to the 'Shop' page


Tap on the search bar and search for the retailer or product you want to purchase.


After selecting the retailer you will be redirected to their website, which you can browse as usual for the items you want.


Once you have added all of your items to your basket, proceed to the checkout.
Your contact and delivery information should pre-fill automatically from your account. If it doesn't please enter it as usual.


When you are required to add a payment method, simply tap the 'Pay with Zip' button at the bottom of the page.
The Single-use card number should fill out automatically. If it doesn't, enter the Single-use card number, expiration date and CVV manually. If asked for the name on the card, simply use your name.


Complete the checkout and we'll send you a confirmation that the purchase is approved and successful.
The option to use the Single-use card is only available at retailers that don't offer Zip at their checkout. If the retailer already offers Zip, you'll be prompted to checkout with Zip using the regular method.
Zip Single Use Cards can only be used once. To complete another purchase, simply create a new card!