Are your biller details correct?
If the details you are using for your biller are invalid you will receive the below error: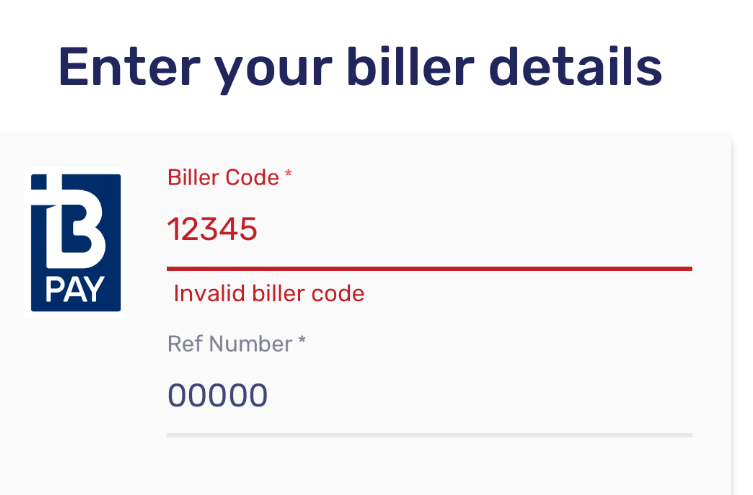 In this case, please double check you are using the correct biller details and attempt the process again.

Biller details not accepted by Zip?
Although we facilitate bill payments to most BPAY billers, we can not process payments for some bill types such as some credit card bills, gambling, rent payment or personal loans.
Such non-compliant biller details will be met with the below error message: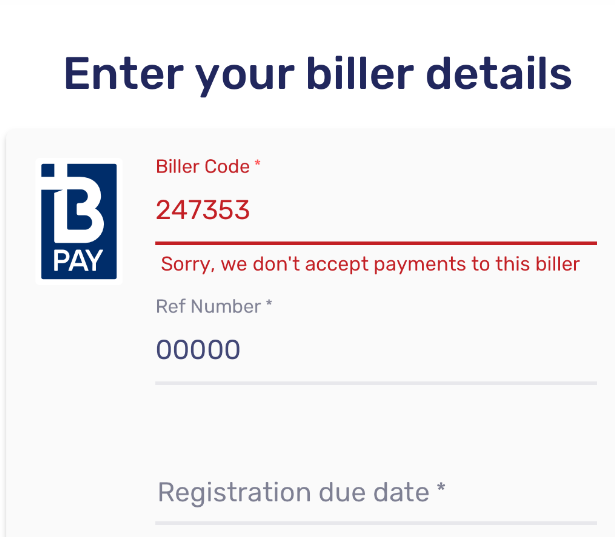 Paid with this biller before, but now it's not working?
The biller may no longer accept BPAY as a payment method. Get in touch with them directly to confirm they accept BPAY and the biller details required.