Eligible customers can use their Zip account to pay their bills through BPAY. We pay the bill, you pay us back over time; it's easy!
Is there a fee?
There is a flat payment processing fee of $2.50 per bill for Zip Money accounts.*
How do I pay my bills with my Zip account?
1. Log in to the Zip app
2. Tap the 'Pay' tab and ensure you have selected 'Online' in the top right corner
3. Scroll down until you see 'Pay a bill with BPAY'.
3. Tap the preferred account used for payment (Zip Pay or Zip Money) and enter the biller details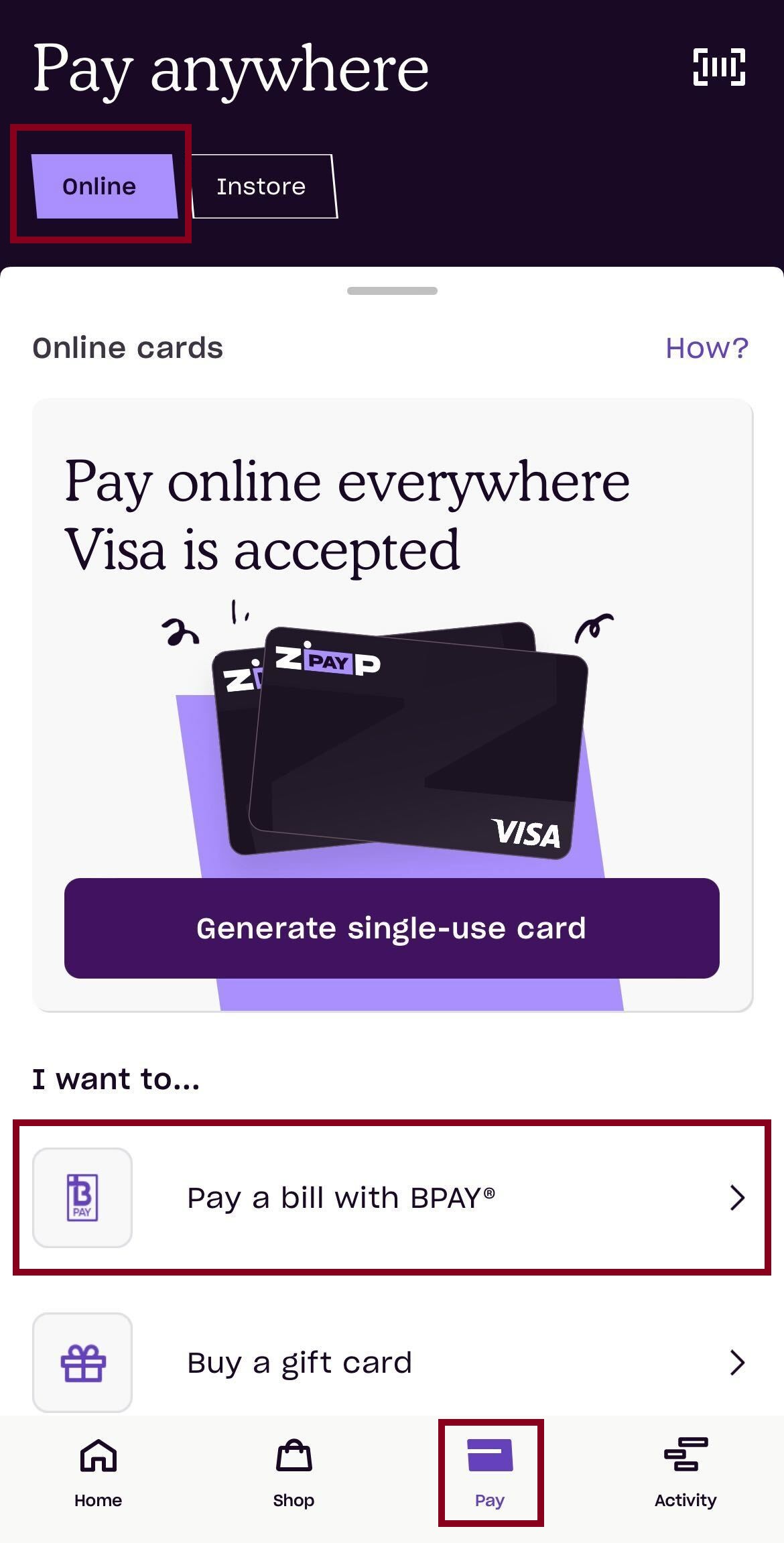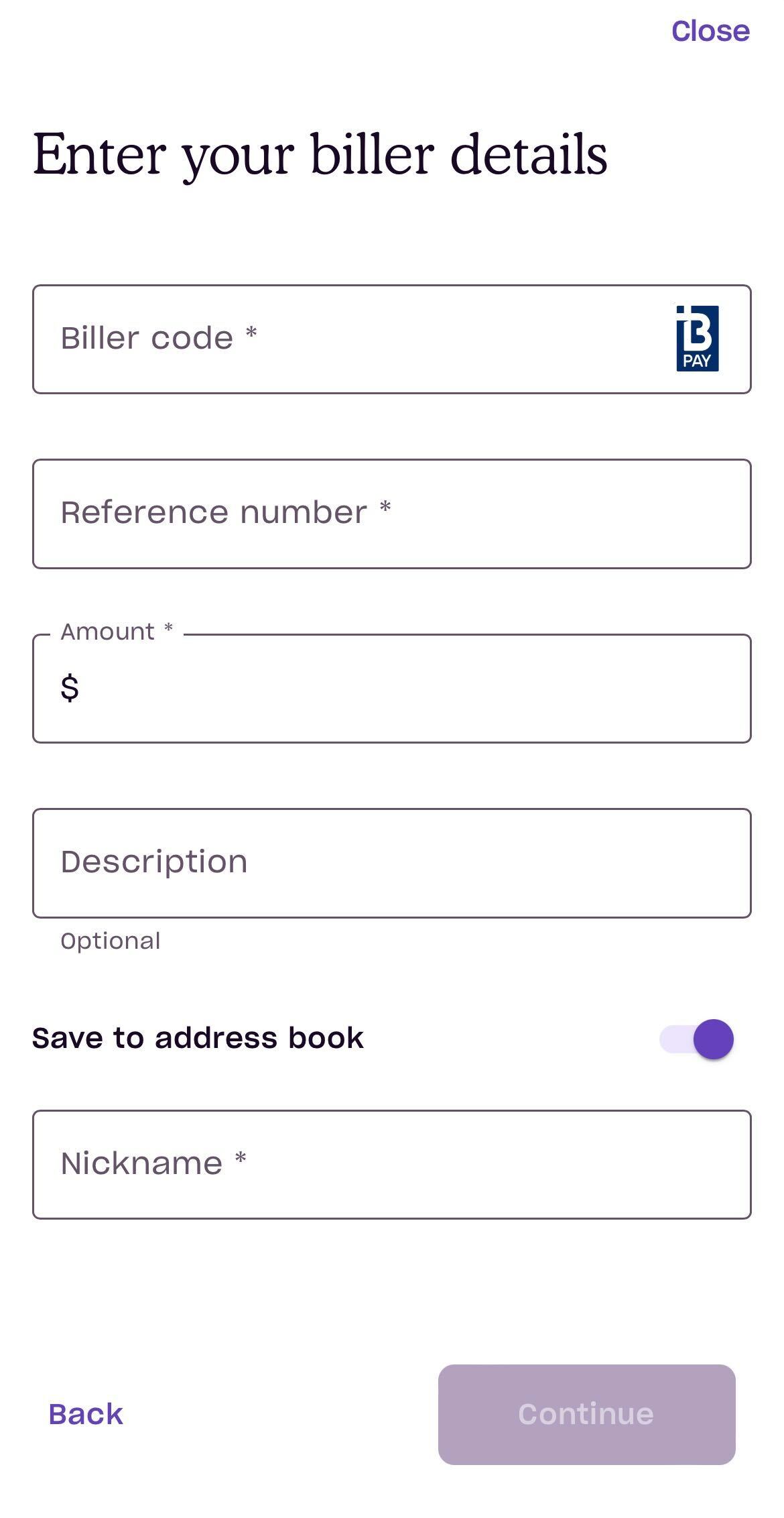 You will be able to see the bill payment in your 'Activity' along with all your other transaction history.
FAQ
How long does it take for the payment to go through?
Payments made after 4pm (AEDT) will be processed the next NSW business day. Your Zip Pay account will be debited instantly but you should allow up to 3-5 business days for the biller to receive your bill payment.
What if the payment doesn't process in time to pay my bill by the due date?
As payments can take up to 3 business days to process, we recommend you leave yourself plenty of time to pay your bill prior to your bill due date so you don't risk incurring a late fee from your biller.
Why can't I pay my bill with Zip?
Although we facilitate bill payments to most BPAY billers, unfortunately, there are some restricted billers. Please see click here for restricted billers.
Can I schedule BPAY payments or set up repeat payment schedules?
No, you may only pay bills one at a time.
How do refunds work?
As we are only the intermediary between you and the biller, you will need to contact the biller directly for any refund requests.
If you have had a BPAY payment that has been paid to your biller multiple times due to an error, you should check your biller account transaction history to confirm that additional payments were made to your biller account on the dates of duplication.
If you see the additional payments made to your biller account, check to see if the additional payments have been used to pay bills:
- after the original payment date or
- if you have a positive balance in your account.

If you have a positive balance in your biller account, you can reach out directly to your biller to ask for a refund. You can also keep the credit in your account to pay for future bills with the biller.
*exceptions may apply