You can unsubscribe from our promotional or marketing emails at any time.
To do so you will need to scroll to the bottom of the email and look for the 'unsubscribe' link. Simply click on this link.
The link will look like this: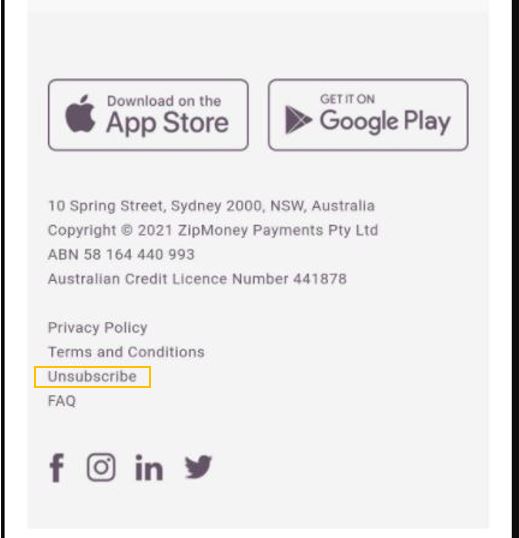 If you would like to unsubscribe prior to receiving any promotional or marketing emails please contact our customer experience team below.
*Please note: Unfortunately you cannot unsubscribe from transactional communications. This includes order confirmations, payment reminders, schedule confirmations or monthly statements.