Login to your Zip Dashboard
Click 'Settings'>'Notifications'
Select your notification preferences based on the status of the order or the customer application
Click 'Save' and your notifications will begin accordingly.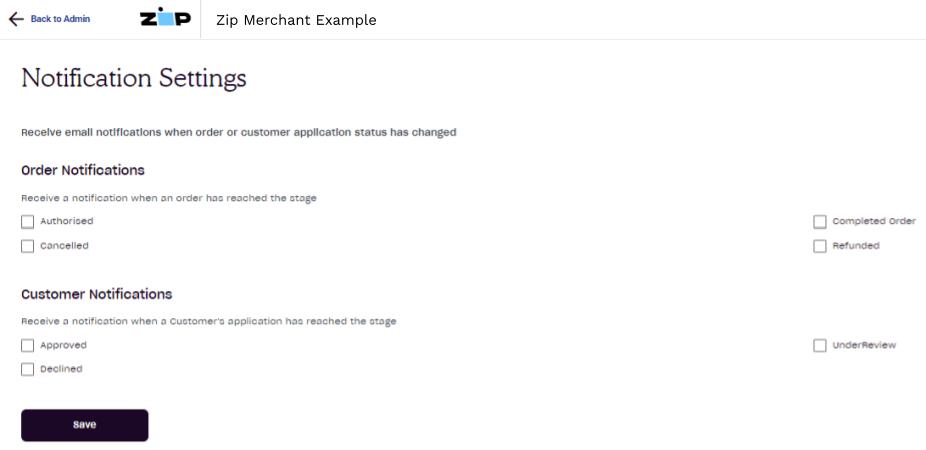 Please note, the notifications settings are unique to the email address used to log in to the Dashboard.
If you do not receive notification emails, please ensure you check your junk or spam folders.